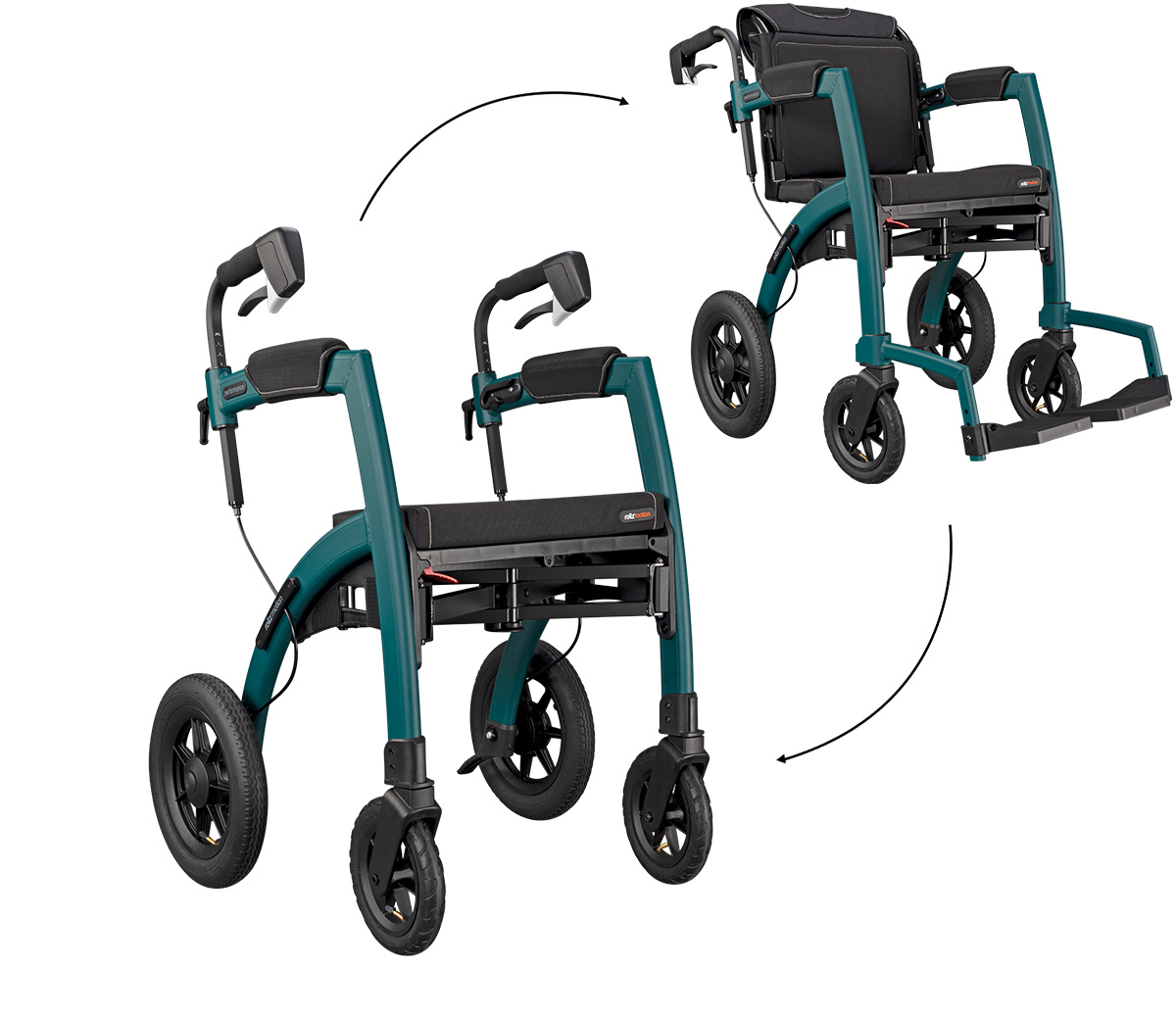 All-terrain rollator walker with air tires
Rollz Motion Performance
The Rollz Motion Performance is the all-terrain model of the Rollz Motion rollator walker-wheelchair combo that comes with air filled tires for advanced shock absorption. Other add-ons like the extra soft armrests and wedge-shaped seat add to its comfort.

This rollator walker with air tires is designed for frequent use also on uneven terrain, for people who might need to sit longer in the wheelchair function or those who need additional cushioning due to sensitive hands, wrists, shoulders, or back problems.

Smooth and safe ride on bumpy roads
All terrain

Air tires for shock absorption on uneven terrain
Extra comfort

Thick armrests and ergonomically shaped handles
Eye-catching

Modern matt coating in stylish jungle green color
Shock-free and low-vibration rollator walker
Your body will feel the difference
If you suffer from painful joints, osteoarthritis, a hernia, or back problems, walking and sitting can eventually make your body sore at a certain point. The Rollz Motion Performance is the answer to that as the rollator walker with air tires dampens vibrations and enables a softer and smoother experience that will ease your ride.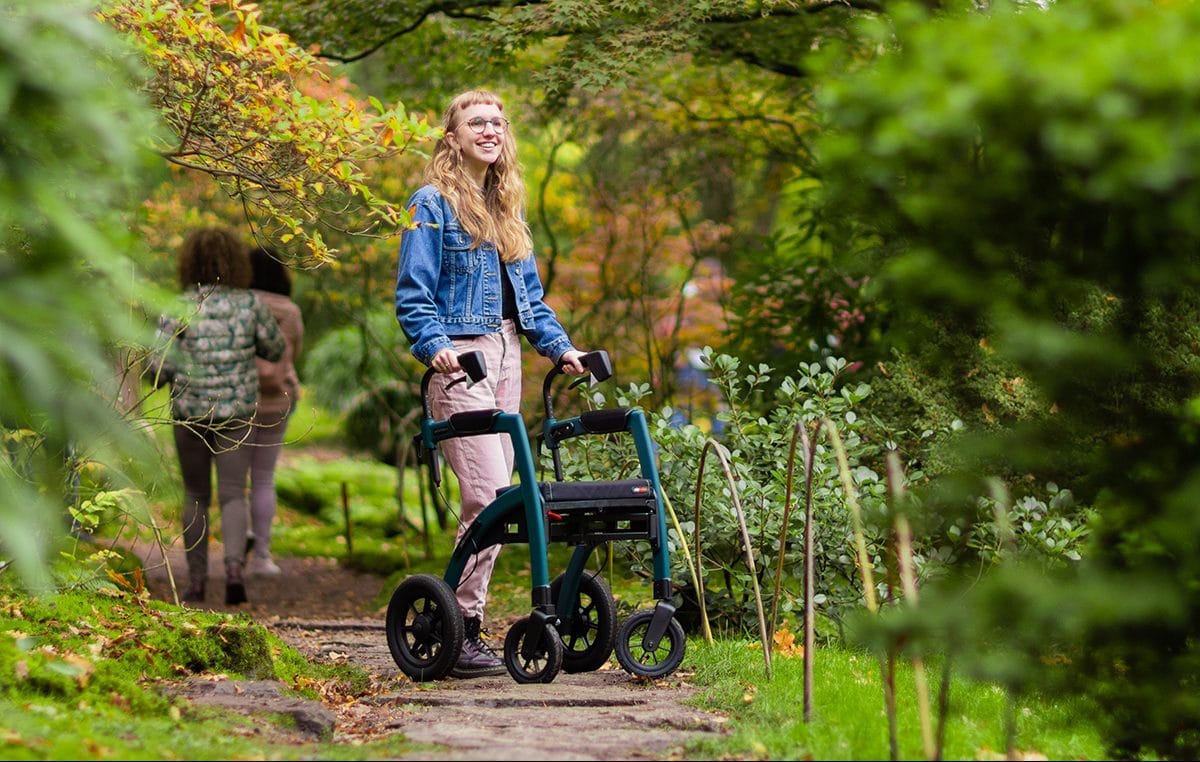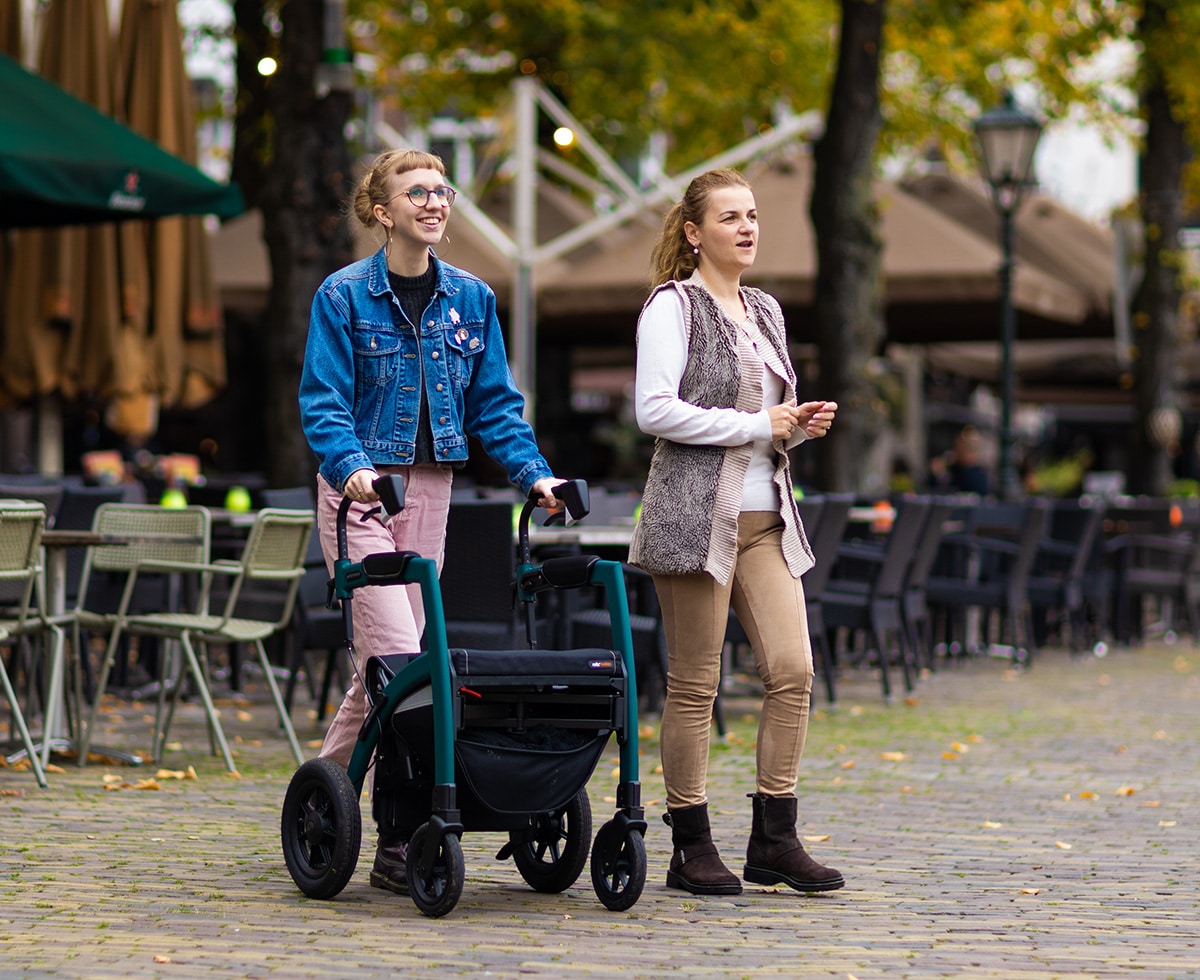 Pushing requires less energy
More comfort on rough terrain
Our designers have gone all the way to develop products that support you in the best way possible. Movement is important to keep stimulating your body and mind and therefore walking and going outside should be something to look forward to.

The rollator walker with air tires makes driving feel comfortable even on difficult roads or uneven sidewalks, and requires less energy when pushed in any of the rollator walker and wheelchair positions.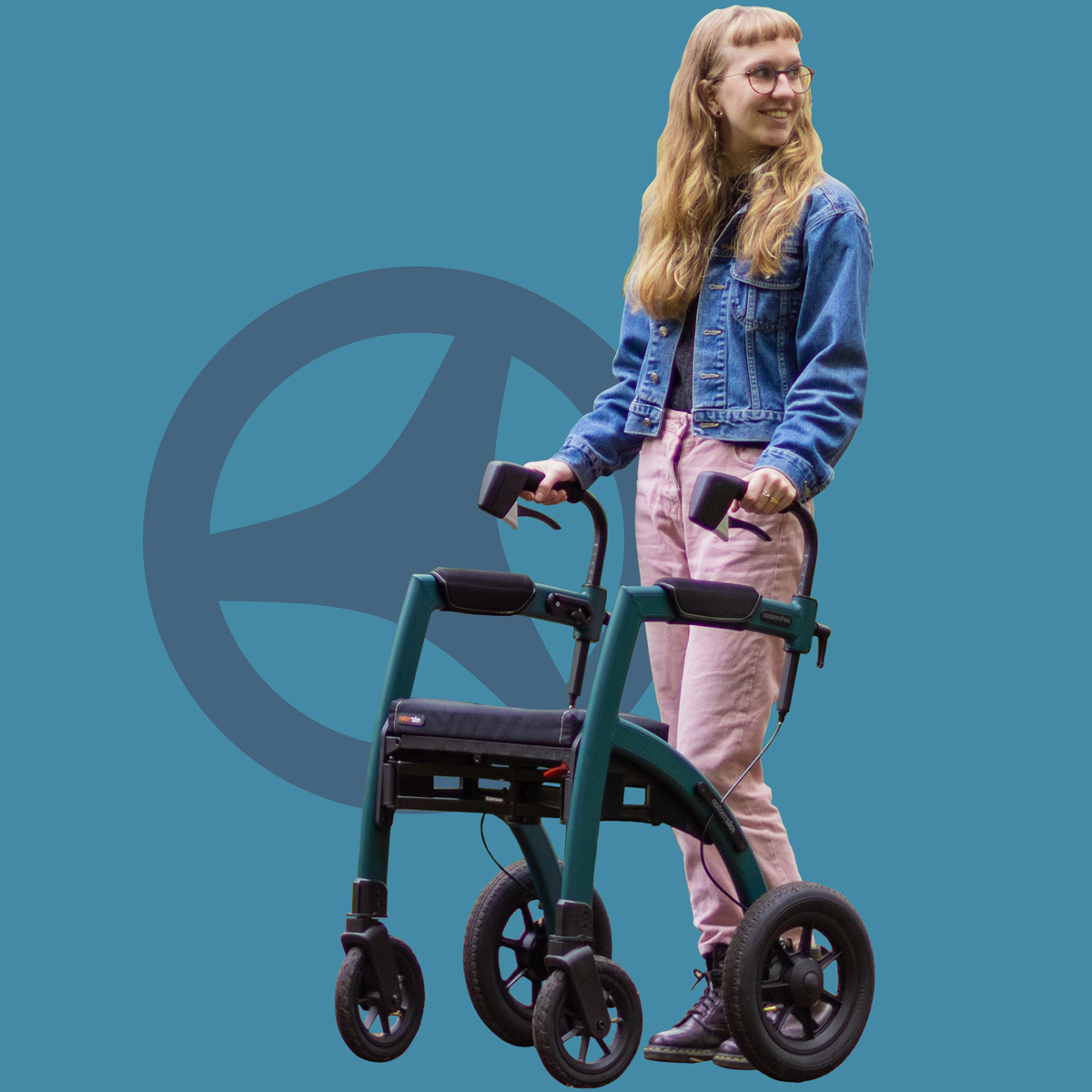 Luxury version
Excellent support and stability on difficult terrain
Built on the same frame as the Rollz Motion rollator walker and wheelchair in one, the Rollz Motion Performance comes with extra features to provide more comfort to those who like to walk in the forest, or countryside, to visit old city centers or live in areas with uneven terrain.
The wide tire profile better absorbs shock. In combination with the large rear wheels, this makes driving over pavements and thresholds easier.

• Ideal for cobblestone, grass, forest, or country paths

• Thicker armrest padding to feel less bumps

• Portable air pump included

• Drum brakes for different weather conditions
Nothing can stop you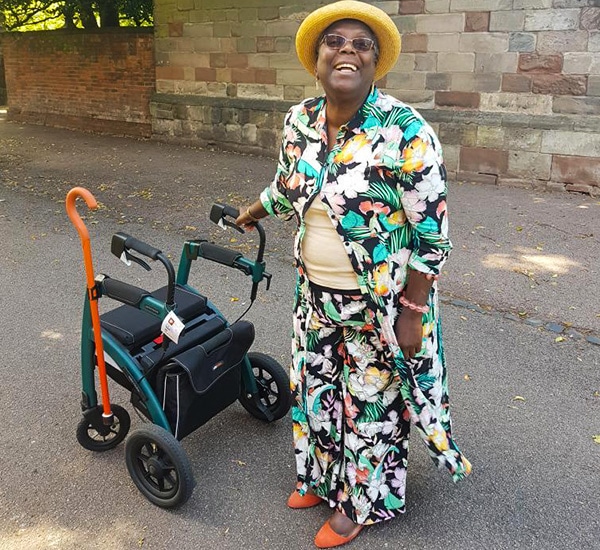 Soft, hard, or air tires?
'With wheelchairs and rollator walkers, you basically have to deal with two important characteristics of the tires: suspension and rolling resistance. These two are inversely proportional. In other words: the harder the tire, the lower the roll friction and the easier it is to push the wheelchair. A rollator walker with air tires offers the solution.'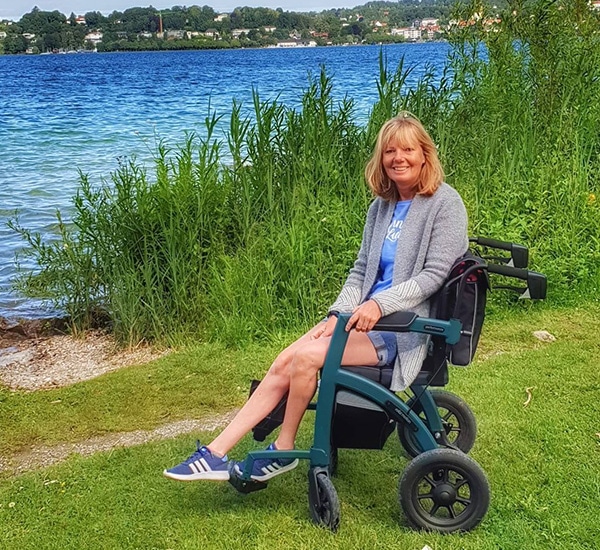 How to correctly use a rollator walker outdoors
Going outdoors with a rollator walker for the first time is a big step, both mentally and physically. Knowing how to do it easily and in a safe way will make the learning process less complicated. It is important to keep moving despite having walking difficulties.