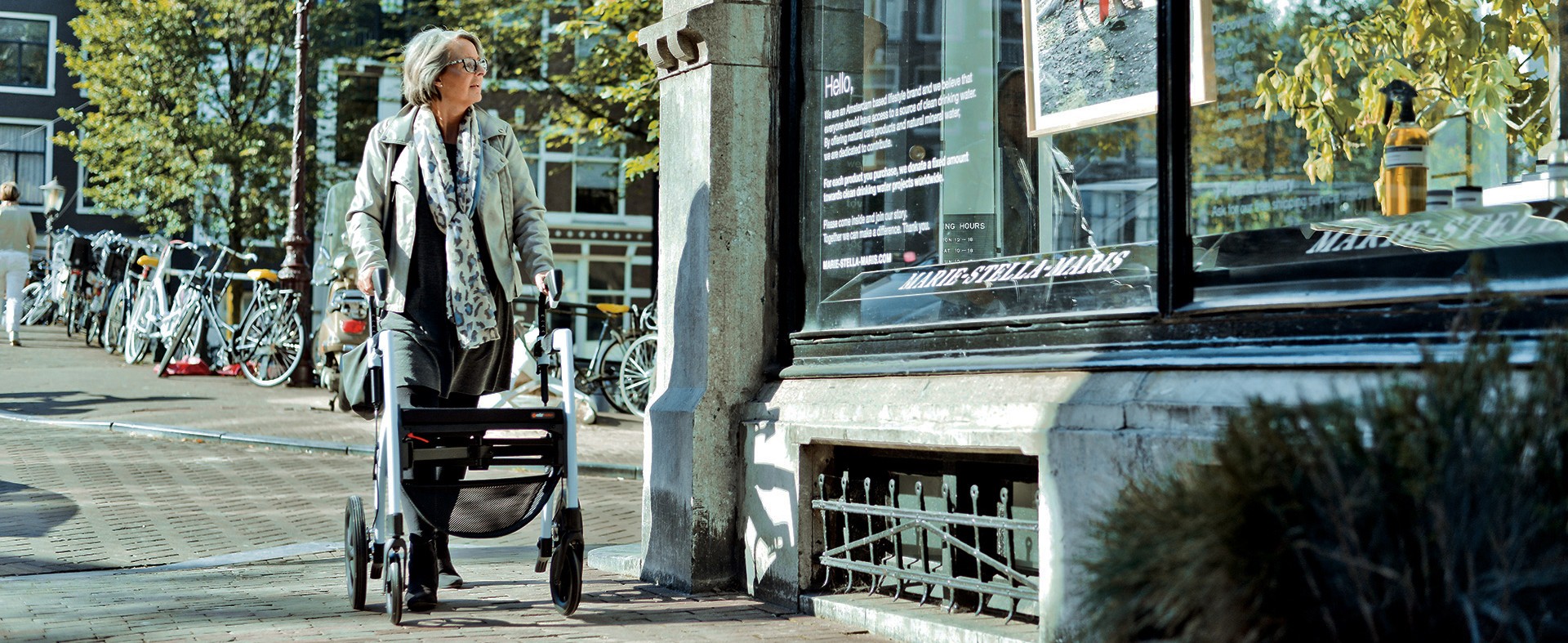 Rollz rollator walkers move along with you
Whether you need little or full support, occasionally or all the time, at home or outside, Rollz rollator walkers provide the support you are after. Each of our rollator walkers has unique features but all are comfortable, safe and adaptable.
Find the Rollz rollator walker that fits your needs
What Rollz rollator walker to choose?
Request an online demo with a Rollz consultant
When entering the 'world of rollator walkers' as a newcomer, it is hard to get an idea of what you are looking for since there are so many types of rollator walkers that fit different lifestyles or needs.

Your Rollz consultant will show you in a live one-on-one demonstration how our rollator walkers work and advise on what Rollz rollator walker would be the best option for you.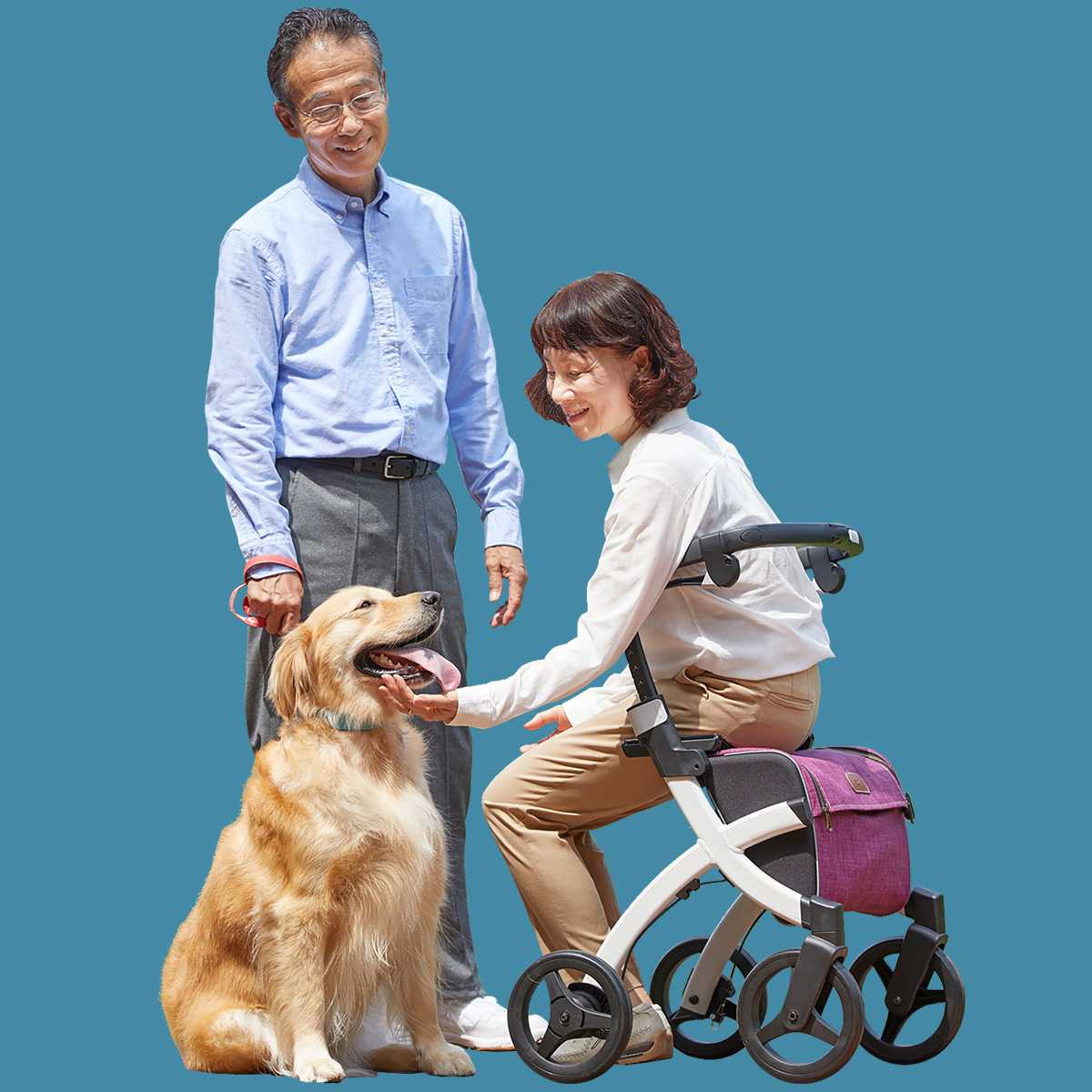 Best walking experience
Stable and safe

Sturdy built to offer maximum support
Maneuverable

Light steering and motion between obstacles
Comfortable ride

Shaped to allow pleasant walking position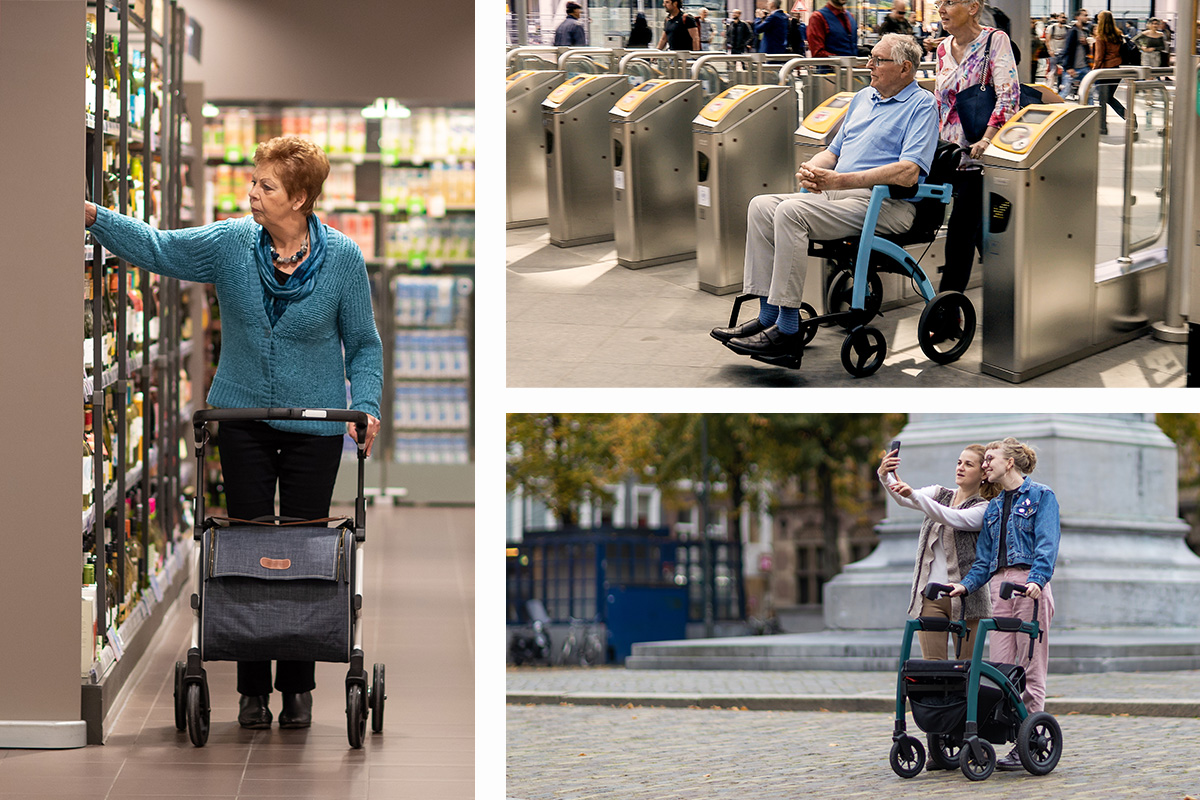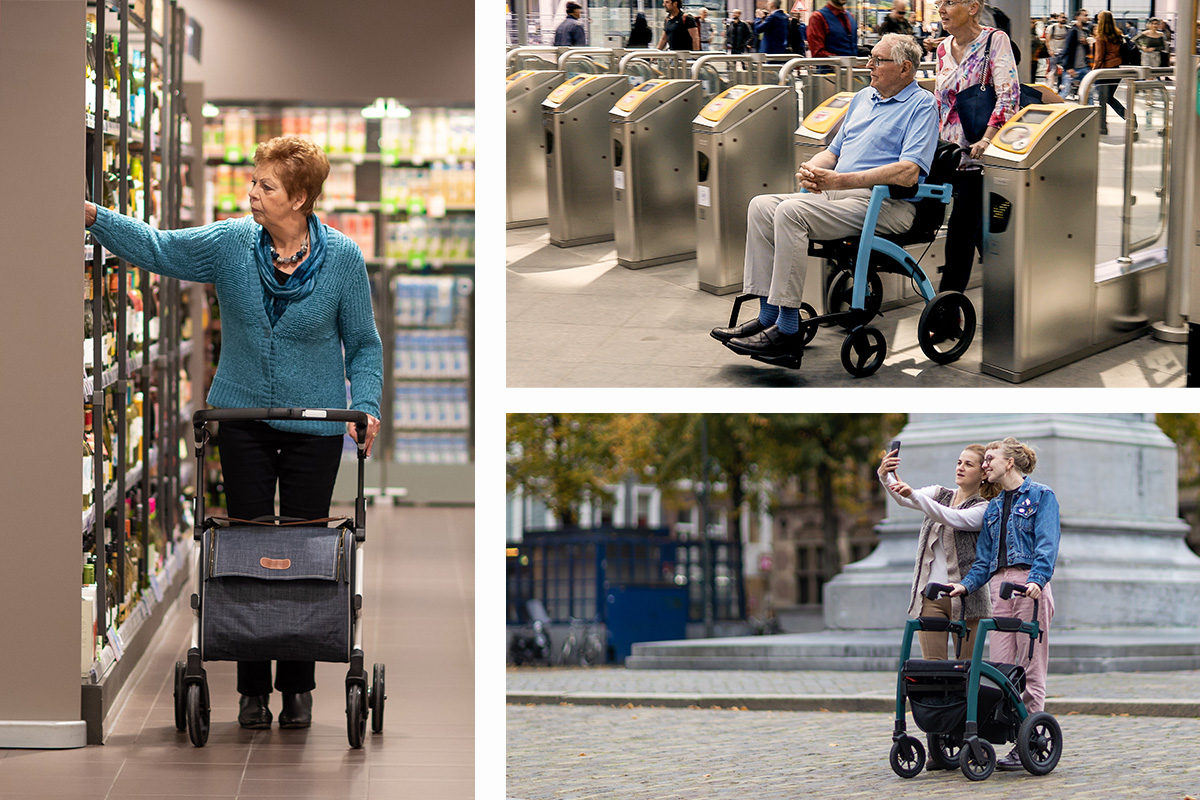 A rollator walker that makes your life easier
Every detail is there for a reason and for you to discover
The sturdy design makes the Rollz rollator walkers very stable and easy to push. The swivel wheels provide easy steering as do the short wheelbase and larger wheels. The position of the handles ensures that muscle groups are not overloaded, as the forces are distributed evenly.
With a Rollz rollator walker you can look forward to an afternoon in town with your friend instead of worrying whether you will tire or get sore. Walking is less tiring and a safer and energizing experience. Just as reading glasses make reading relaxing again, Rollz rollator walkers are designed to do the same for walking.
Product variety with adjustable features
Rollz rollator walkers can be easily adjusted to fit individual needs. The handles of all rollator walkers can be set for different heights, while the footrests can be optimized to fit body structures with both short or long legs. The back rest of the Rollz Motion and Rollz Motion Performance wheelchair package can be shaped to exactly support your back necessities.
The push bar of the Rollz Flex can be positioned in multiple ways to adapt to the support you need on that day or in that moment. The three cues on the Rollz Motion Rhythm can be adapted to address different neurological symptoms.
Accessorize your Rollz rollator walker
Make your rollator walker even more convenient for you
Do you want to take a drink along? Does the weather forecast predict rain later in the afternoon or is it one of those sunny days where you need some shade as you walk? Or are you planning a plane trip and want to protect your rollator walker from getting damaged?

We have exactly the right accessories for you: a cup holder, an umbrella to fix on your Rollz rollator walker, a strong travel cover and more.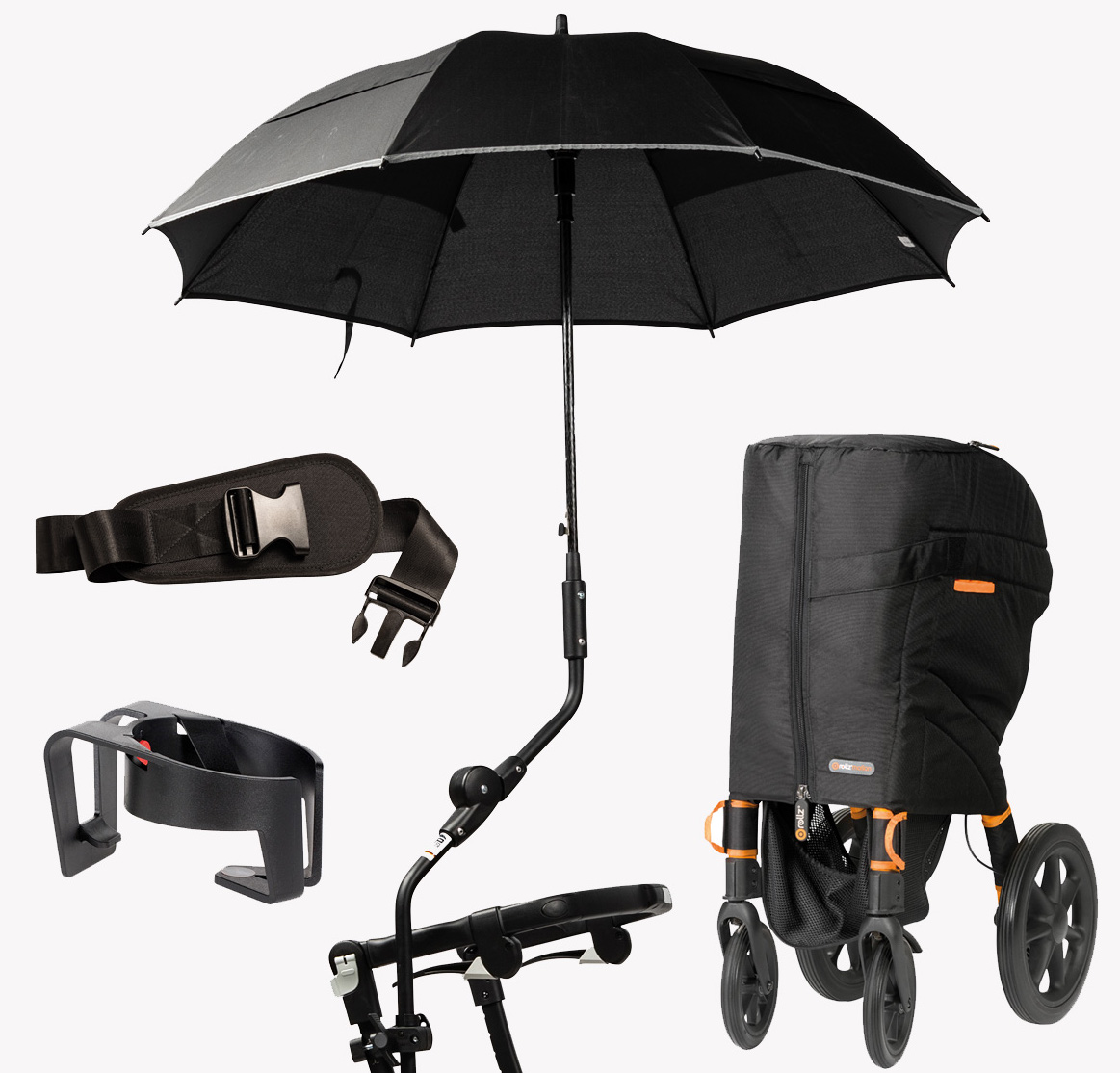 Living with Multiple Sclerosis
"I am moving again and getting the exercise I need"
Mrs. Stuiver speaks about how the Rollz Motion restored her mobility so that she can again enjoy a day out with her husband, as she did before getting ill.