Rollator walker and wheelchair in one
Rollz Motion
The Rollz Motion combines a rollator walker and wheelchair in one. As a result, you don't need to worry about your energy when going out as you will have both options with you. This walking innovation keeps you moving. You can walk as long as you want, sit down in the comfortable seat and be pushed to regain some strength, and then walk again if you feel like it. From now on you can always be part of the fun and not miss holidays with your family or days out with your friends.

It can easily be transformed from a rollator walker into a wheelchair (and vice versa) on the go whenever it suits you.
Sturdy and stylish Dutch design
Maximum support

Allows tall and stable walking
Easy motion

Steers lightly in both rollator walker and wheelchair positions
Two seat options

One rollator walker and one wheelchair seat
Always the right support with you
A great experience where no compromise is needed
Rollz Motion is the perfect rollator walker and wheelchair combination for those who can walk with support but sometimes need to use a wheelchair too. This way you do not need to choose what aid to bring along when going out for a coffee, to a concert or on a weekend trip.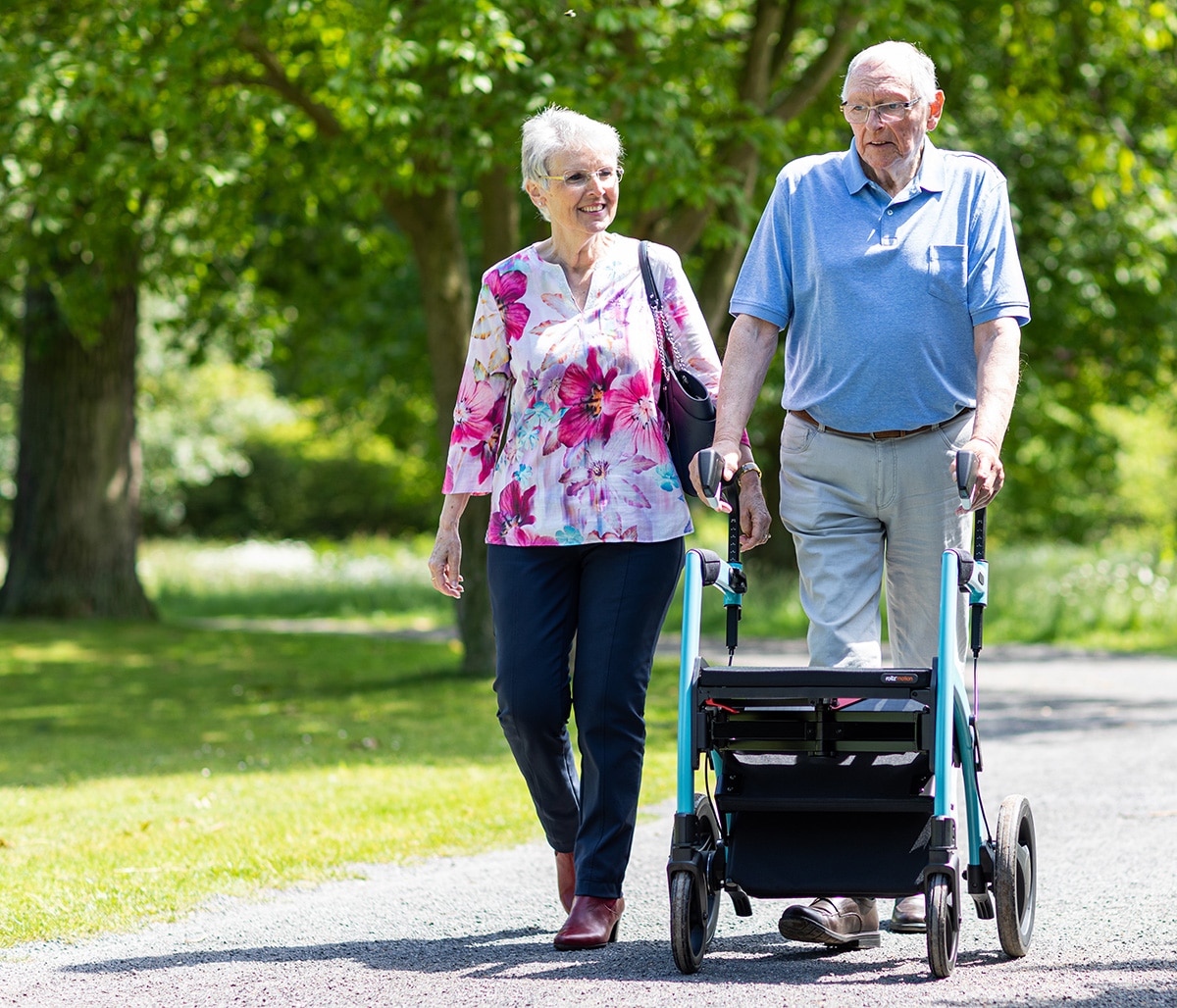 Ergonomic design
Optimum balance between weight, size, and shape
Each gram of our 2-in-1 rollator walker and wheelchair has been deliberately chosen to design a mobility aid that is as lightweight as possible while offering maximum stability, safety, and comfort.

Rollz Motion increases your freedom of movement under all circumstances and in any environment. It opens your world and makes sure you feel confident to go out, move longer and more often. Our philosophy is to support you in what you can and want to do. Fuel yourself with confidence because you can do so much more than you thought you could. And your rollator walker will be with you every step of the way.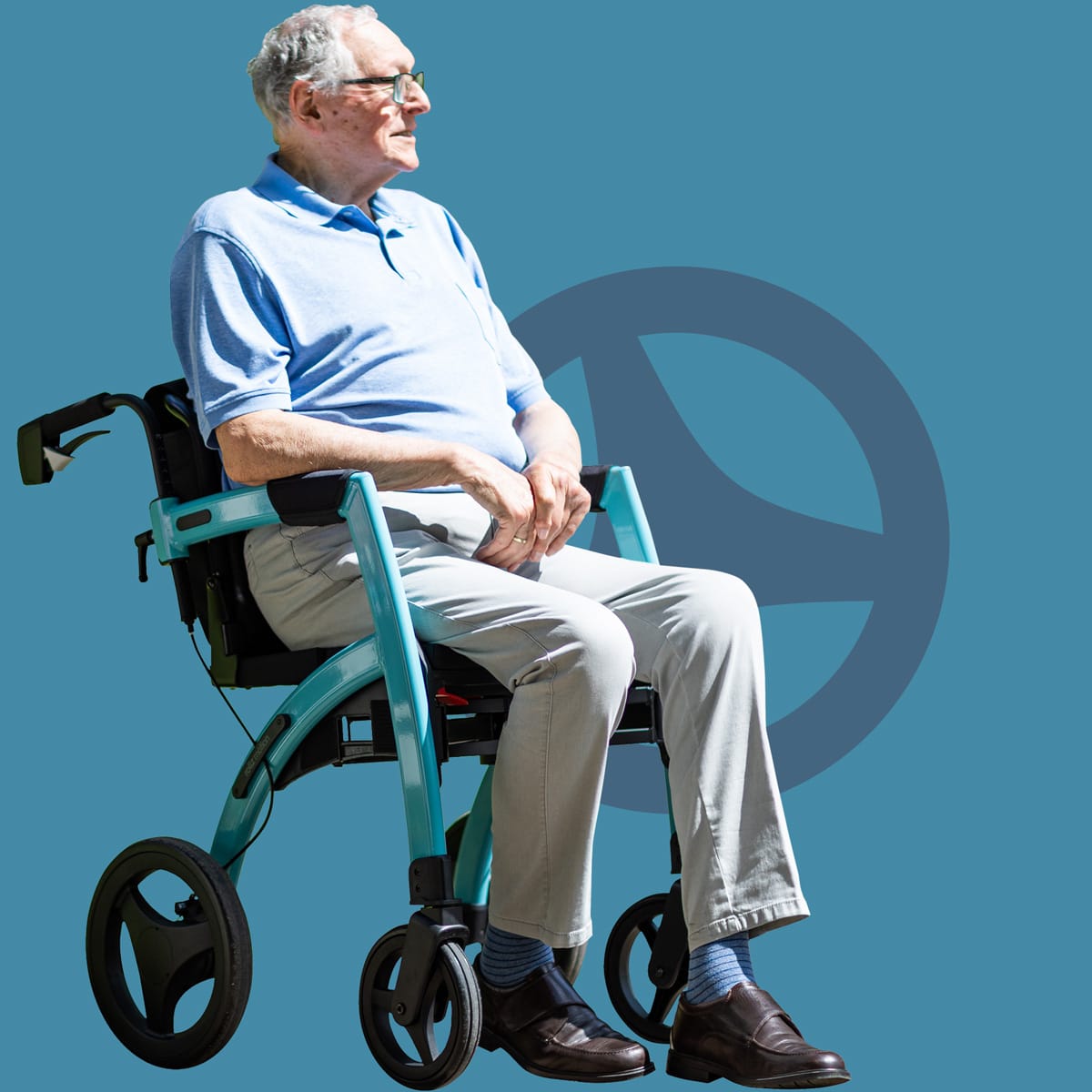 Walk comfortably and in style
Move as much as you want
The Rollz Motion is made to support an active life so that you can still enjoy going out even with limited mobility. All of that in style as our rollator walker and wheelchair is designed to stand out with its modern look. Moreover, they are versatile, easy to use and are equipped with features that will make your life easier.

• Adjustable hand grips and footrests

• Adaptable lumbar support straps

• Swiveling front wheels

• Four colors and two sizes

• Brake safe in wet and dry conditions

• Inverted handles for optimal walking posture in both rollator walker and transport chair positions
New adventures every day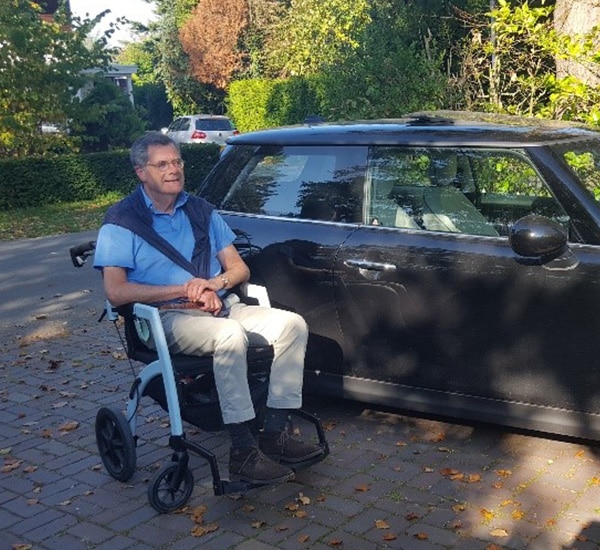 Enjoy museums and music events
'I can continue to move with the Rollz Motion. For me it is a three-stage rocket: walking, sitting and being pushed. This way I am never stuck.'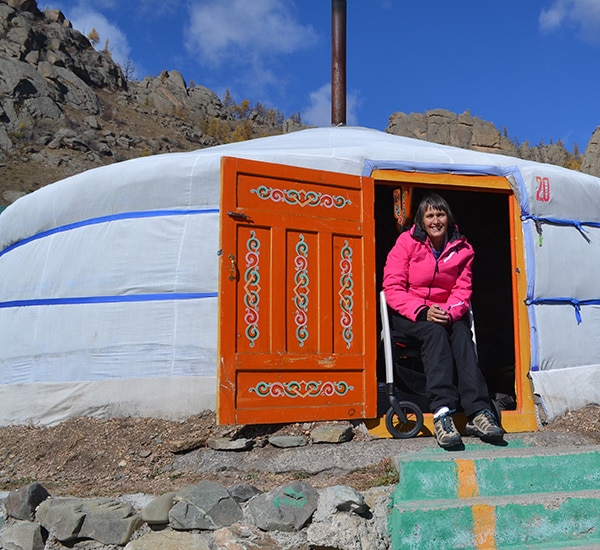 Travel the world with limited mobility
'My mobility is limited but somehow, we always manage to reach our goal. We have travelled for many years and continue to do so, even after I became chronically ill.'